About myself:
I collect phonecards since 1993, but now only few themes:
hedgehogs, roses, Neuschwanstein, USSR cards, rodents, squirrels, bunnies.
The phonecard collecting and selling is my hobby, not my job.
I have a large quantity of Hungarian phonecards, I prefer the selling of them.
Of course I'm interested in swapping, but only for thematic cards.
Please, keep on your mind following:
Who first offer swap, first have to send cards
Don't send cards before we make agreement about cards for swap
I can't accept damaged, bent cards
More than 18 cards I will swap only by registered mail
I can offer for sale the most of Hungarian private cards with good prices.
Anybody can check the feedbacks about me at phonecard auctions sites:

www.all-cards.net/auctions/auction.cgi
and
www.scummy.net/cgi-bin/auction/auction.pl

My username is "blacko".
If you interested in any Hungarian cards or need info, write mail me
Happy collecting!!!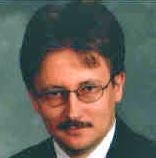 ---